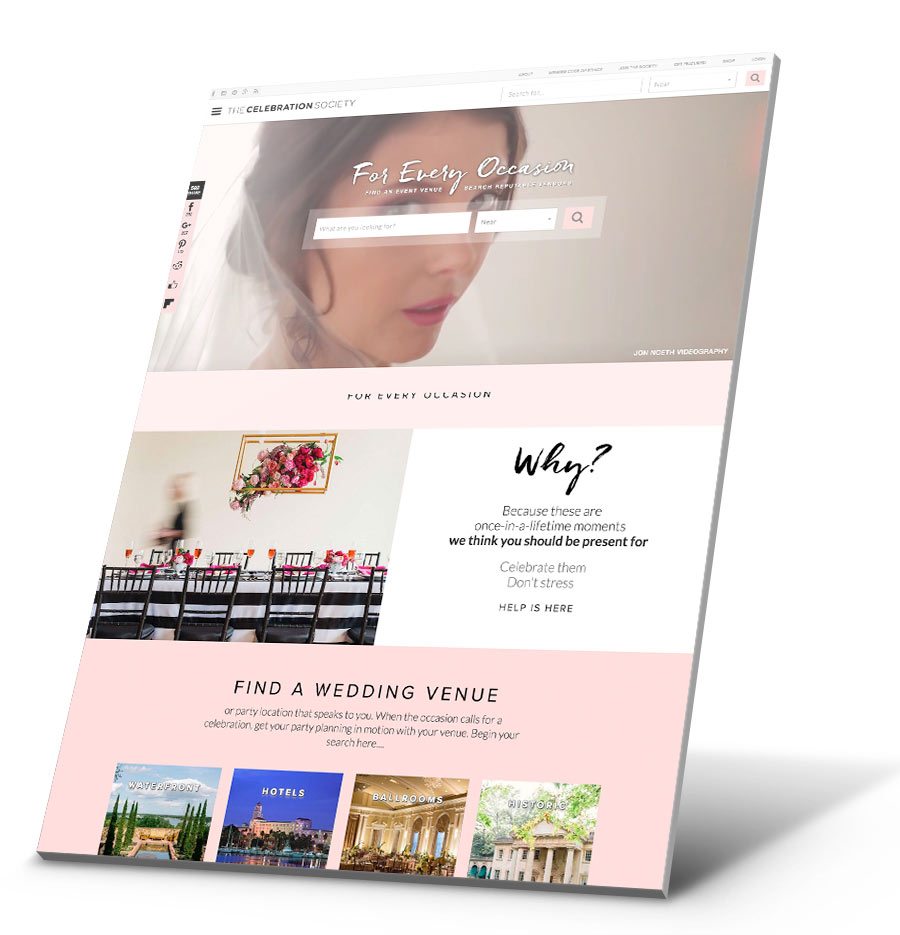 ---
The Celebration Society
The Celebration Society is a weddings and events directory site for the Southeast United States. Working as a complimentary service to their hugely successful magazine, they needed a cutting edge website allowing their venues and vendors a place to maintain a profile and market themselves.
Bold City Agency developed a custom website with a beautiful frontend and integrated venue/vendor backend. Integrated with Stripe for recurring billing and typeahead search functionality that can accurately guess a visitors search intentions.
The website has continued to grow, supporting thousands of businesses across the United States.
Mailing
1015 Atlantic Blvd, Suite 323
Atlantic Beach, FL 32233